Description
Grove – Blueseeed LE – Dual model (HM13) uses CSR dual-mode Bluetooth chip,with the ARM architecture single chip which supports AT instructions, Users can develop flexibly according to the serial baud rate, equipment name, pairing password.
Getting Started with SeeedStudio Grove BLE (dual model)
Pinout: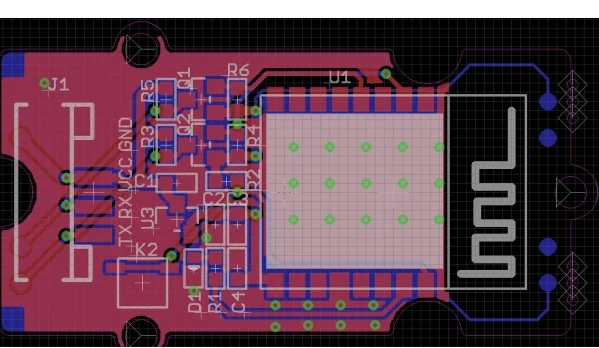 K2: During connected status, it could be disconnected by pressing the K2 button for more than 100ms. During sleep mode, it could be restored by pressing the K2 (factory settings) button.
U1: U1 is the wireless module, it includes an automatic power-on reset circuit.
D1: The LED works in two modes: Sleeping is indicated by flashing slowly and Connected status is indicated by continuous illumination.
J1: The standard Grove connector.
---
Features: 
BT Version: Bluetooth Specification V4.0 & BLE

UART send and receive max bytes is 512

Other devices to the module in SPP mode: 90 Bytes per packet

Other devices to the module in BLE mode: 20 Bytes per packet

Two data transmission mode, balance mode and high-speed mode

Service: Slave SPP, Peripheral BLE, UUID FFE0, FFE1

Security: Authentication and encryption

Working frequency: 2.4GHz ISM band

Modulation method: GFSK(Gaussian Frequency Shift Keying)

RF Power: -23dbm, -6dbm, 0dbm, 6dbm.

Speed: Asynchronous: 3K Bytes

Synchronous: 3K Bytes

Power: +3.3/+5.0VDC 50mA

Long-range: SPP 30 meters, BLE 60 meters

Power: SPP 13.5mA, BLE 9.5mA

Working temperature:–5 ~ +65 Centigrade
---
Package Includes :
1 x SeeedStudio Grove BLE (dual model)