Description
The T Motor High-Quality Propellers 9545 (9.5 x 4.5) Glass Fiber Nylon Propeller is a high-quality propeller specially designed for multi-copters.
These are light in weight and the high-strength propeller has a 15° angle design at the end of the propeller to avoid a whirlpool while the multi-copter is flying. They are useful in drones as well as in multi-copters.
Note: The Propeller dimensions and weight may have  ±2% error.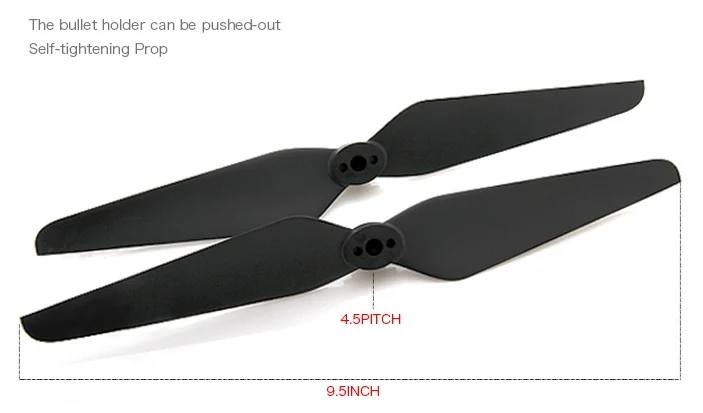 ---
Features :
Durable plastic construction provides both lightness and rigidity.
The Orange HD Propellers 6045(6X4.5) Glass Fiber Nylon Propeller comes Epoxy resin cover.
Very strong and lightweight.
Quick to release, quick to attach
New design propellers, with greater aerodynamic efficiency, and good lifting capacity.
---
Package Includes :
1 x T Motor T9545-A-2PCS/PAIR Propeller with Self-Locking Nut