Description
USB Sound Card, USB Audio Module, Driver-Free, External Audio Converter For Raspberry Pi / Jetson Nano. Recording And Playback Support, Stereo Codec,  .Built-In Microphone And Speaker, Easy Audio Input / Output .Right-click the Audio logo of Raspberry Pi ->Choose USB PnP Audio Device->Play or recording. Right-click USB Device Settings->The left spider is the volume of the speaker and the right one is microphone.
Supported Sampling Rates Including 8K, 11.025K, 12K, 16K, 22.05K, 24K, 32K, 44.1K, And Default 48K (Hz).Supported Systems Including Win7/8/8.1/10, Mac OS, Linux, Android, WinCE .Standard USB 2.0 Port, Driver-Free, Portable Size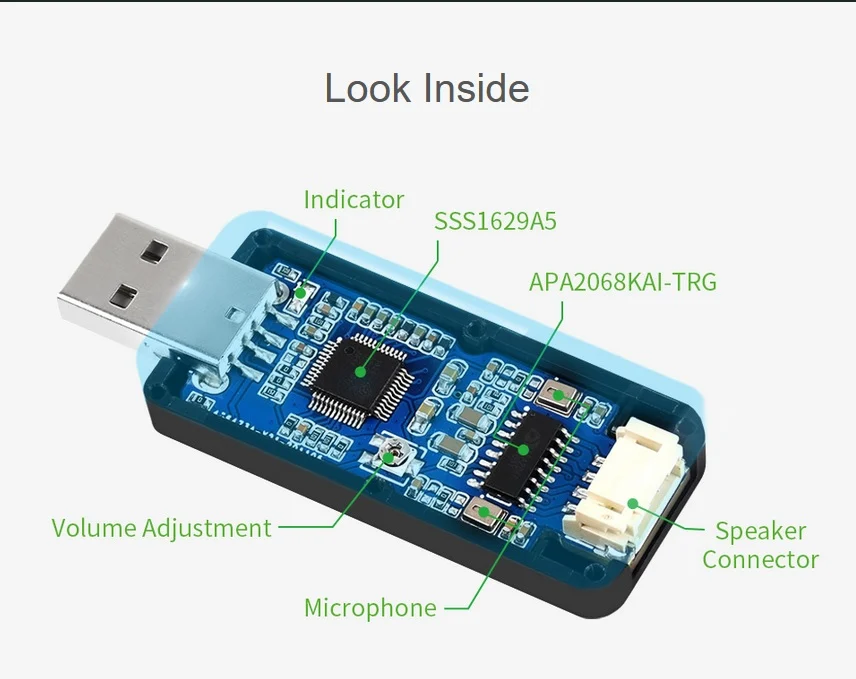 ---
Features:
Onboard Power indicators for checking working status.
Onboard microphone and speaker, support audio input/output
Driver-free, plug, and play. Compatible with Windows, Mac OS, Linux, and Android.
Standard USB 2.0 port, portable size.
---
package include:
1 X USB TO audio main unit
1 X USB cable