Description
XT30U male bullet connectors. For the tiny Measurement, It could take a small area and could place anywhere. This Connector Made from high-temp Nylon and gold-plated bullet connectors, both included in the injection mold at the time when forming the connector. Product coating is 24K real gold, the thickness of 0.05um, plug thousands of times, the coating will not fall off, prevent oxidation, good electrical conductivity.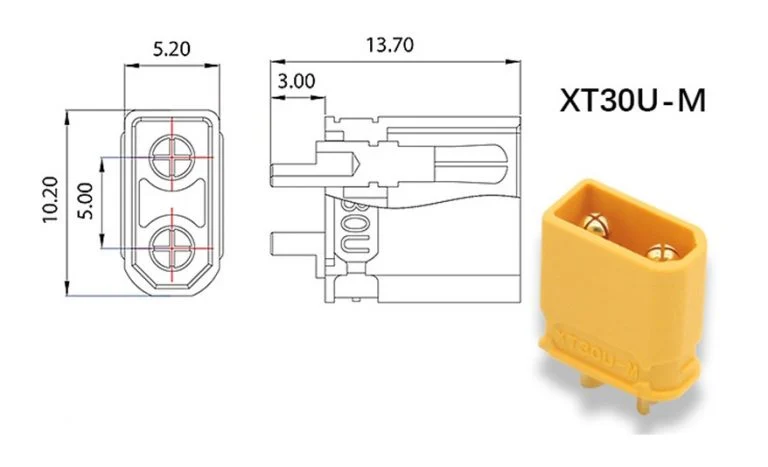 ---
Features:
 It is perfect for small lipo applications.
 This Connector Made of high-temperature nylon the plug is also less likely to deform or melt.
---
Package Includes:
1 x XT30U Male Bullet Connector